Reverdy Johnson and the Dred Scott Case
Reverdy Johnson was one of the lawyers on the McCormick vs. Manny Patent Infringement case.
At the same time, he represented a slave owner's brother, John F. A. Sanford who was being sued for his freedom by Dred Scott in the United States Supreme Court.
The sequence begins with an incident in Reverdy Johnson's early years that resulted in his near-blindness, followed by the Dred Scott story.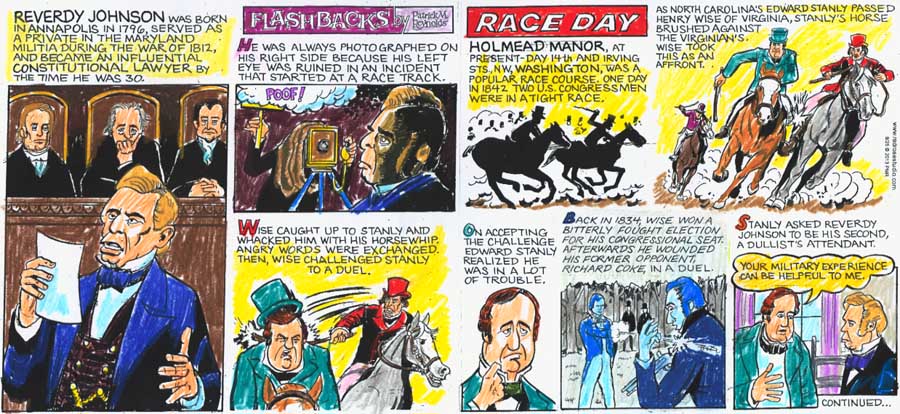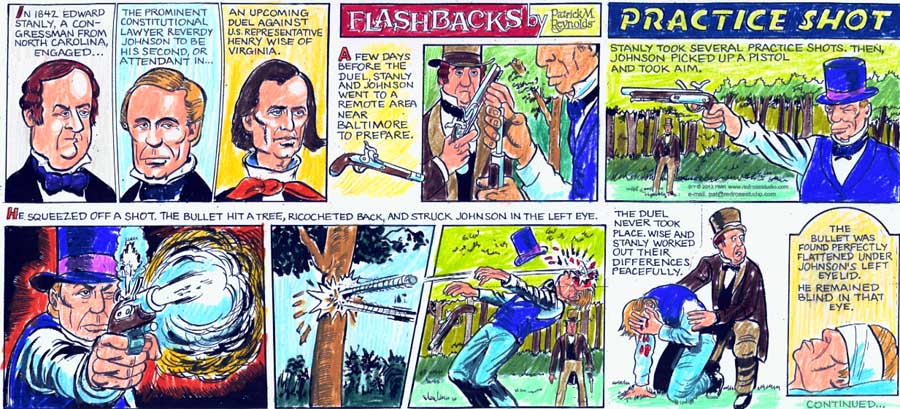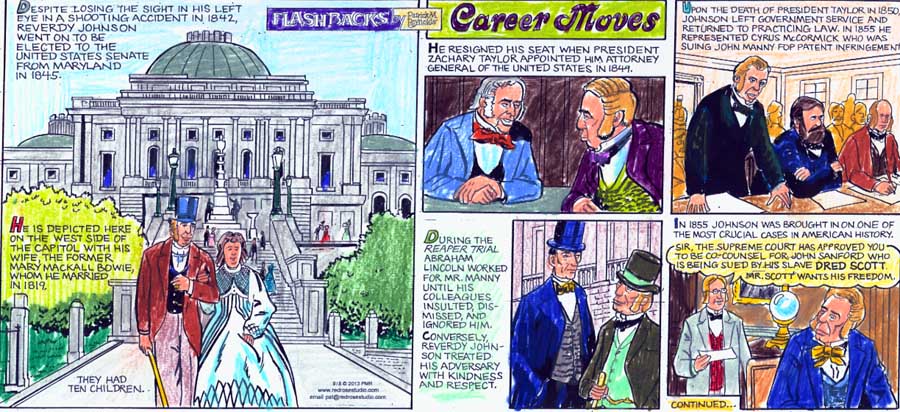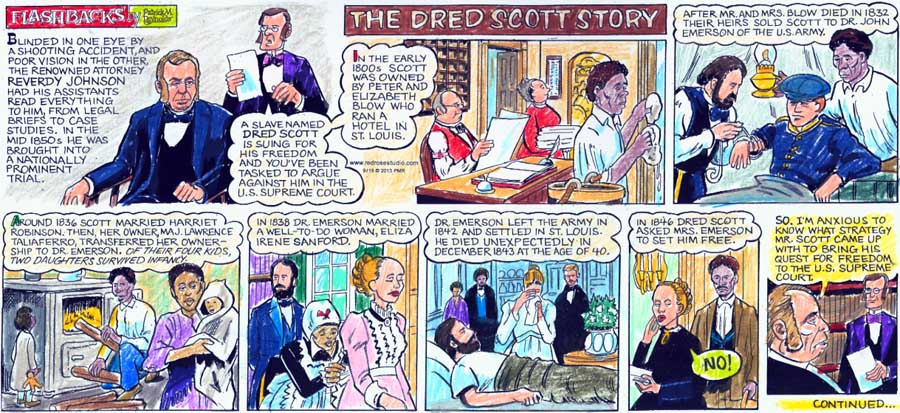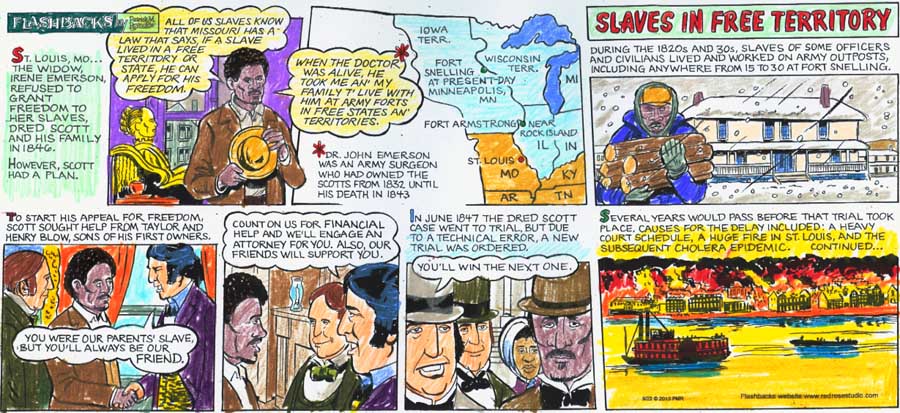 Civil War Lawyers - Constitutional Questions, Courtroom Dramas, and the Men Behind Them by Arthur T.Downey
Employing his skills as a historney and an attorney, Arthur T. Downey brings to life the lawyers and the major legal disputes of the years before, during, and immediately after the Civil War. These stories–about slavery, secession, pirates, and privateers–are compelling and vivid, illuminating the influences of lawyers and the law in times of political crisis and upheaval. The book begins with the Dred Scott case which helped bring on the Civil War, proceeds to Secession, then into the war itself with cases involving international law. blockade runners, and privateers. The book winds up with the "Revenge Trials" of the Lincoln conspirators; Henry Wirz, commandant of the Anderson Prison; and the trial of Jefferson Davis. Extras include bios of more than 100 lawyers o fthe time, a detailed timeline of Civil War events, and period photos and editorial cartoons.
6½" x 9¼" 461 pages, index, illustrations, hardbound
#531 Civil War Lawyers $34.95

Flashbacks Volume One
A Cartoon of the District of Columbia Flashbacks Volume One Patrick M. Reynolds brings history to life with a sense of humor. His exciting drawings put you on the scene with the conflicts, madness, plus the wheeling and dealing that resulted in the location and construction of the U.S. capital city. This book covers the early history of DC from 1776 to 1863. You'll be surprised at how many cities served as the U.S. capital; you'll be amazed that the city was built--despite all the bickering, petty jealousies, and down-right stupidity.
11¾" x 7½" 106 pages, full color illustrations, index, paperbound ISBN 0-932514-31-6
#F1 Cartoon History of DC $25.00
Flashbacks Volume Two
DC Neighborhoods Flashbacks Vol. Two Artist-writer Patrick M. Reynolds takes you to the Washington that tourists seldom see The U.S. capital expanded with the growth of public transportation into such areas as Shepard Park, Takoma Park, Chevy Chase, Kalorama, Dupont Circle, Adams Morgan, Capital Hill, LeDroit Park, Tenleytown, Brookland, and others. Stories in this book go back to the explorations of Capt. John Smith in the 1600s and the Indian Wars of early Virginia, continuing into the 20th century with the introduction of the cherry trees to Washington and the end of segregation in public schools.
11¾" x 7½" 106 pages, full color illustrations, index, paperbound ISBN 0-932514-33-2
#F2 Cartoon History of DC $14.95